Medicine Buddha Marble Stupa Series
A Series of Shows and Interviews 2021-22
We are thrilled to host and interview several individuals and groups who will be working with Diamond Mountain to make the Medicine Buddha marble stupas and pilgrimage path a reality.
Sunam and Hanlie share more about the monthly talks in March.
Thank you
for your generous donations!
We have been working hard
to put your donations toward
the fantastic Medicine Buddha Marble Stupa Project!
To start we interviewed four organizations to develop a masterplan. A masterplan is the overall plan that guides and governs the project over a period or several years. It brings the vision to life! In the end we selected Line and Space.
This architectural from came highly recommended by the clients we interviewed, came to Diamond Mountain in person to see the site, are very conscious of sustainable practices and have worked extensively in China. We are excited about working with their team over the next three months to produce a masterplan.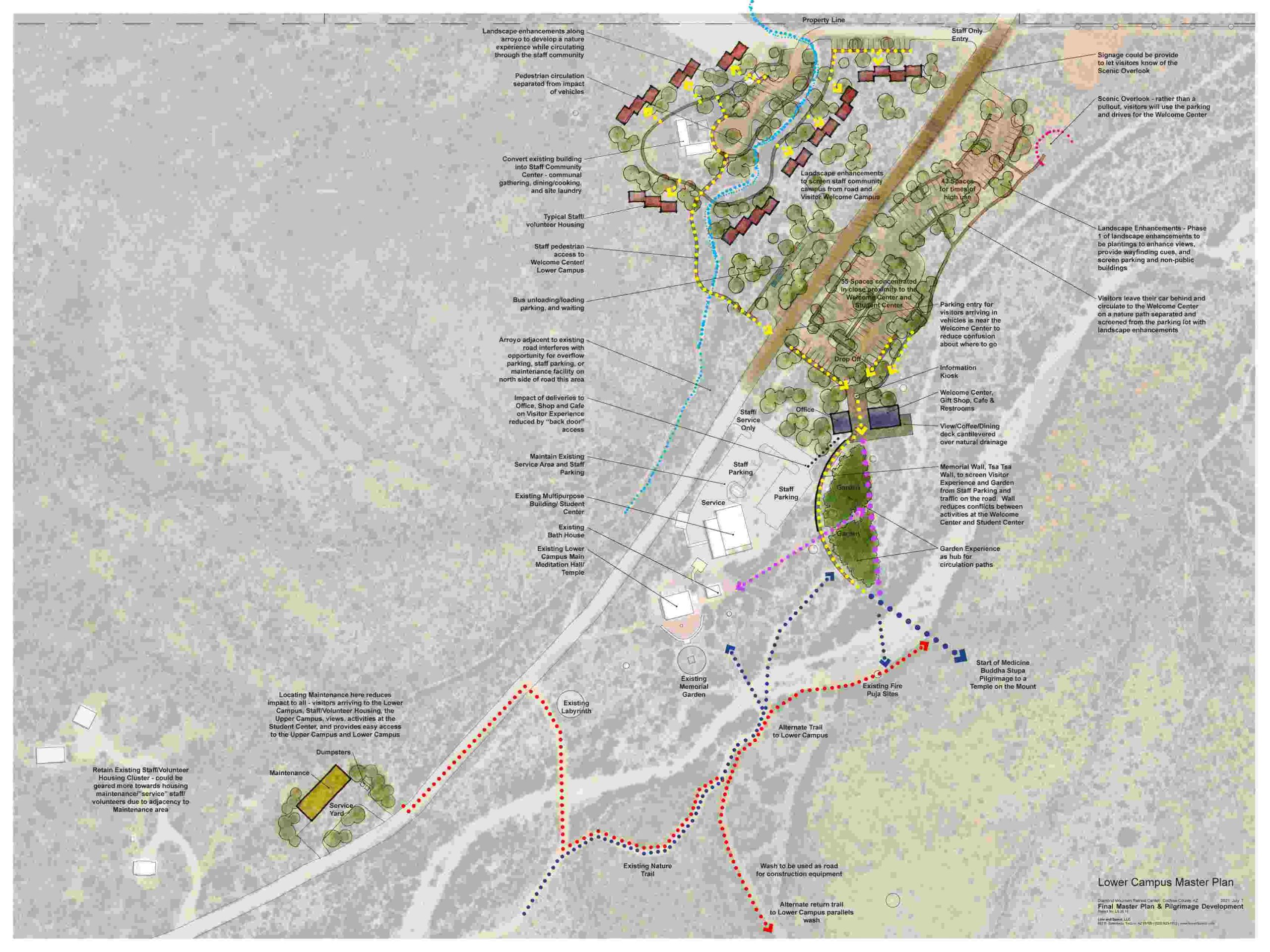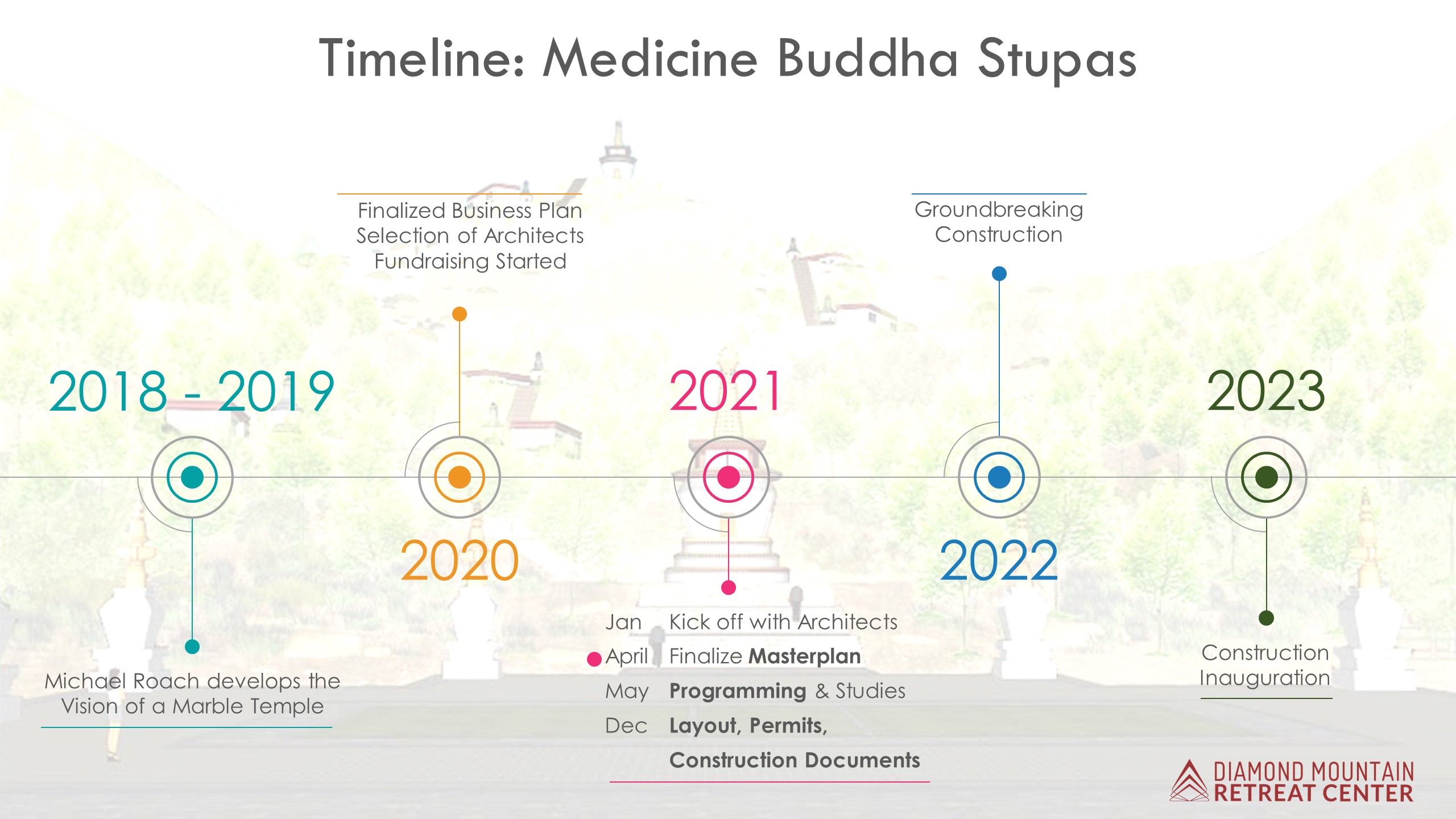 At the same time, we have been in conversation with our neighbors and owners of the Cochise Marble quarry. They introduced us to their master quarrier in Europe and have sent us a rendering of what marble stupas might look like. They have a CNC factory in Utah that may produce the stupas as well the marble steps going up the mountain. They also have a ceramic business in Vietnam.
Then we have been working with the University of Arizona and Albert Bates to plan how we can best create a lush and green lower campus and strive for reforestation of this area. This will allow every person that goes on a Medicine Buddha pilgrimage to stay cool as they walk from marble stupa to marble stupa all the way up the mountain.
Love,
Sunam, Hanlie
and the Diamond Mountain Team