Based upon our unparalleled record of retreat instruction and practice, Diamond Mountain Retreat Center, wholeheartedly welcomes everyone—users of the ancient methods for attaining deeper spiritual realization—and modern secular seekers after a happier, more balanced life.
Diamond Mountain retreat houses are available for a solo retreat or group rentals.
We believe in retreat as a way to help all people achieve their personal, spiritual, and professional goals. We practice and live the Buddhist tradition of Je Tsongkapa (who lived 1357-1419). The center was founded 19 years ago by Americans who were trained in this tradition by Khen Rinpoche, Geshe Lobsang Tharchin (1921-2004), one of the greatest Tibetan lamas of modern times. It was incorporated in the state of Arizona as a Buddhist religious non-profit organization 501(c) in 2001.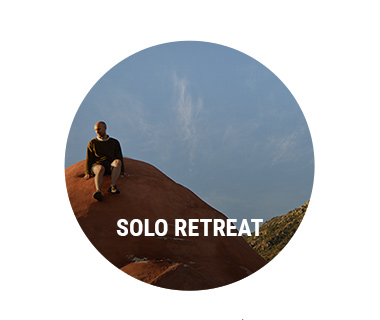 Retreaters are supported by a team of experienced meditators.
Our staff care for our guests in every aspect of their retreat experience, from guidance on how to prepare for your retreat to meditation instruction.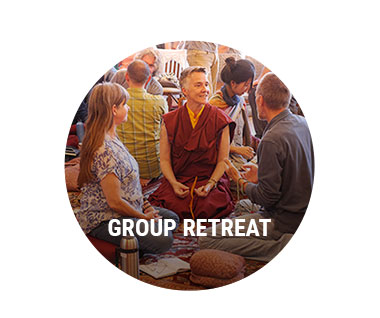 Enchant YOUR RETREAT with the Magic of Diamond Mountain.
We are an eco-smart retreat center located in the Chiricahua Mountains. Group rates include use of our beautiful group facilities and outdoor areas.
Are you interested in using service as a spiritual practice?
We offer several
volunteer programs
(2 weeks – several Months). The natural peace of our remote setting is an ideal foundation for your spiritual path.
Everybody Welcome!
For Free!
We offer almost every day a free class: Meditation, Yoga, Asian Classic Foundation Courses. Check out our Calendar what's offered today.
We deliver Retreat to your Home
Now is the time. Stop putting it off. Do you have extra time on your hands, have you always wanted to do a retreat? Grab the bull by the horns, retreat at home!
Diamond Mountain Retreat Center, 501(c)3 Non-Profit
3209 S Old Fort Bowie Rd.
Bowie, AZ 85605
(520) 775-1921
General Information & Individual Retreats

Subscribe to our newsletter and be informed about our latest news, events and promotions.
SIGN UP FOR OUR NEWSLETTER
FOLLOW US ON SOCIAL NETWORKS
Copyright © 2020 · All Rights Reserved · Diamond Mountain