translated by google, please forgive any error made
RETREAT WITH THE MEDICINE BUDDHA
Includes Empowerment
Generate Hope & Healing for 2023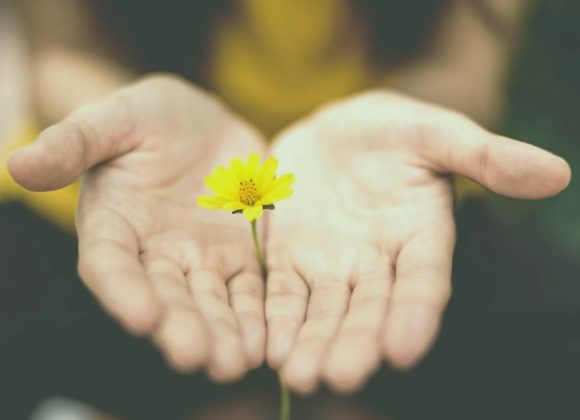 The teachings, practices and prayers of the Medicine Buddhas will help you to generate hope & healing for 2023. During this 5-day Medicine Buddha retreat you will learn from the ancient and original Tibetan text translated in 2020. The focus will be on applying what you learn for maximum impact so that you can create the karma to benefit all beings. Taking a deep dive and practicing the sadhana, meditation, mantra, and the sutras with integrity will increase the power of the healing.
Diamond Mountain which offers unparalleled conditions for retreat.
Sign up for this unique opportunity so that you can receive the blessing to study the Medicine Buddha teachings, practices & prayers!
When: Tuesday December 27 -Sunday January 1, 2023
Where: Diamond Mountain Retreat Center, Bowie, Arizona & Ho Chi Minh City, Vietnam
What is included: Housing (including linen and towels), 3 meals/day (dinner "ToGo" to eat in your cottage). The teachings are for free!
What is NOT included: transfer from Airport Tucson to Diamond Mountain. If you need a shuttle please let us know during registration and plan to arrive at Tucson BEFORE 9am on December 27, 2022 and departure NOT EARLIER than 3pm on January 1, 2023. The price for the round-trip is USD 200. If you need a hotel because you arrive a day earlier: we recommend La Quinta Tucson Airport.
TEACHERS: Ven. Gyelse and Ven. Sunam
Language: English in Diamond Mountain / Vietnamese in Ho Chi Minh City
COVID: We require every participant to be vaccinated. You can check on the CDC site which vaccines we accept. Which measures are in place onsite (wearing masks, daily temperature check, distancing, airing will be decided before the retreat as the actual situation demands)
Coming for the first time? Here are a few helpful links to prepare:  come prepared, what does off-grid mean,  directions
If you have more questions, please click here.
Sign up for this unique opportunity so that you can receive the blessing to study the Medicine Buddha teachings, practices & prayers!
Ven. Lobsang Gyelse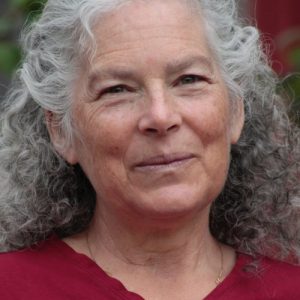 "Ever since I was a young girl I wanted two things: to make others happy, and to know why I came into this world–what was my purpose and what was I supposed to do with this life?"
Venerable Lobsang Gyelse has studied Tibetan Buddhism for over 30 years with many of the great Tibetan masters. Her main teacher is Geshe Michael Roach.
For the last 20-plus years she's been involved in the development and support of Diamond Mountain Retreat Center in southeastern Arizona. At Diamond Mountain, she has worn many hats, including that of operations manager, volunteer coordinator, and teacher. At present she is the Diamond Mountain Board president.
Venerable Gyelse completed a three-year, three-month, three-day silent meditation retreat in 2014 at Diamond Mountain with 28 others; she has completed many other solitary retreats as well.
She was ordained as a nun in the winter of 2006 and is the mother of a grown son. She is currently engaged in building a house in central Arizona near Geshe Michael and the Sedona College of International Management. Venerable Gyelse is a chaplain/spiritual care provider and counsels people around the world.
Ven. Sunam Hlamo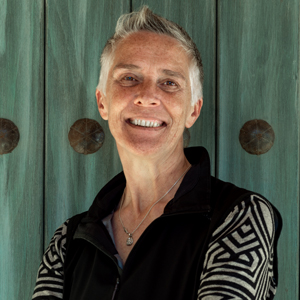 "Happiness is when the bass starts to play" – isn't this the perfect life theme for an ordained nun?"
Venerable Sunam is passionate and joyful in everything she does and mixes "rock 'n' roll" with a touch of German efficiency. She is a licensed veterinarian, successful IT project/program manager, and has worked as a database specialist for international projects. As director she goes above and beyond to create a remarkable retreat experience for guests and retreat producers.
After decades of chasing her own happiness with egoism, hazardous sports, lots of work and not getting anywhere, Ven. Sunam discovered Dharma in 2005 by reading the Diamond Cutter by Geshe Michael Roach. Ever since she has been studying, teaching, and translating ancient texts with joy and happiness, transforming herself into a kinder person. She is also a certified Sivananda yoga teacher since 2004.
She fell in love with Diamond Mountain and the desert during her first visit in 2014 and has the passion to preserve the silence, nature, and magic of this exceptional place while transforming it into "the retreat" place for modern time.
Through applying the principles in my life: become a much happier person, be able to work part time in a management position, time & money to travel the world to attend teachings, having deeper fulfilling relationships with people, a loving relationship with my family esp. my mother after decades of tension.