MEDICINE BUDDHA & NAGARJUNA'S WISDOM RETREAT
Grand Opening of Stupa "Good Name" and the Pilgrimage Path
translated by google, please forgive any error made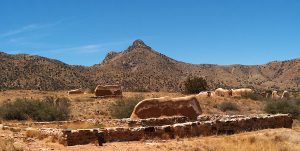 Diamond Mountain Retreat Center
3209 S Old Fort Bowie Rd. Bowie, Arizona 85605
MEDICINE BUDDHA &
NAGARJUNA'S
WISDOM RETREAT
In-Person and Online @ Diamond Mountain
We are looking forward to welcome you!
Diamond Mountain Retreat Center and Asian Classics Institute are proud to announce the Medicine Buddha & Nagarjuna Retreat for 2023 with Geshe Michael Roach. It will be held October 20-29, 2023, at Diamond Mountain Retreat Center in Bowie, Arizona, USA. And as usual, the special sauce that makes Medicine Buddha prayers and mantras work is emptiness! We will fire up our understanding of this important Buddhist idea with our ongoing study of Nagarjuna's Wisdom, possibly the most important text ever written on emptiness.
During Medicine Buddha we will continue our study of the King of the Lords of Wishing Jewels: A Practice of Presenting Offerings to the Medicine Buddha, by the Great Fifth. This will help us deepen and enhance our practice of Medicine Buddha mantras and dharanis, and to understand in greater detail the marriage of karma and emptiness that is Buddhism.
If you have a Medicine Buddha empowerment from the previous retreats. Perfect. If not, please join the empowerment on October 13, 2023, 6am AZ. The details will be in your confirmation email.
An added bonus of the retreat is that we will also be offering eight symposia, two-hour interactive teachings by certified Asian Classics Institute teachers, on topics of interest. These symposia will help you use the rocket fuel of emptiness to apply Buddhist wisdom to your daily life. The ACI teachers will teach us wisdom, share life experiences, and help participants grapple with the challenges and joys of living life in samsara.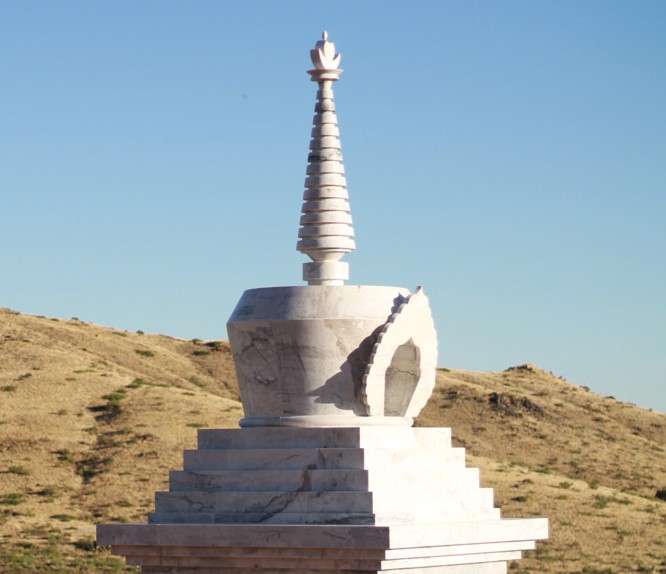 Come to the Grand Opening and Dedication of the First Stupa at Diamond Mountain
A Medicine Buddha bonus for in-person attendees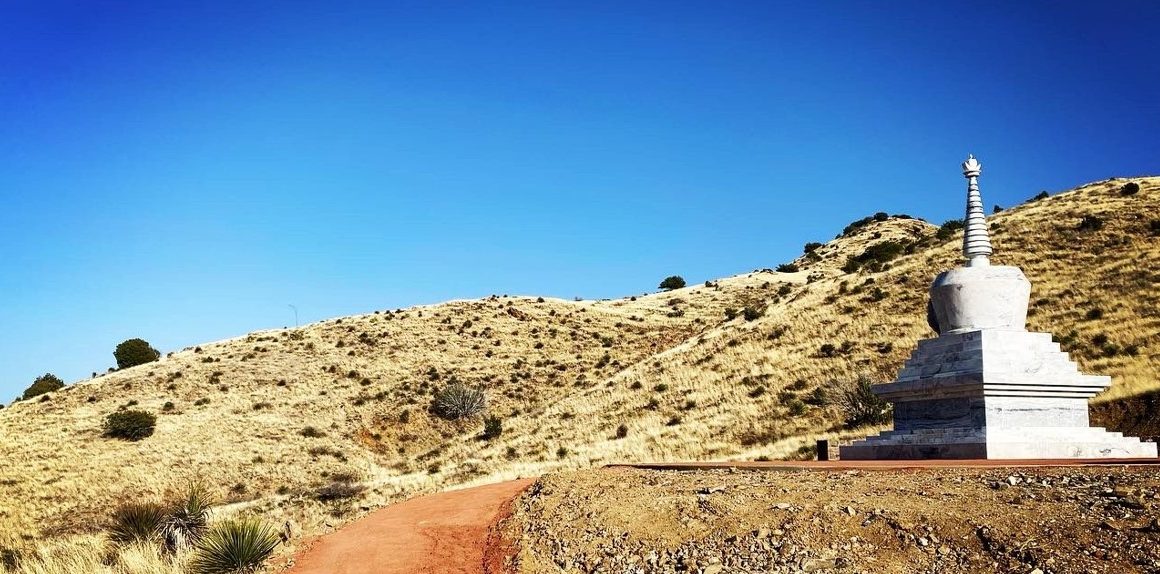 We're excited to announce that during the upcoming Medicine Buddha & Nagarjuna's Wisdom Retreat at Diamond Mountain Retreat Center (October 20-29, 2023), we will have a Grand Opening Ceremony for the first of the seven Medicine Buddha stupas Diamond Mountain is building.
The Good Name Stupa, built of local Arizona marble, has been completed. During the Grand Opening Ceremony we will put a specially-made statue of Supari Kīrtita–that's the Good Name Buddha in Sanskrit–in the stupa. This will make the stupa complete. There will be a ribbon-cutting for the Pilgrimage Path, a beautiful winding walk that will eventually connect all seven stupas. We will reveal the donor wall, honoring individuals who gave more than $5,000 to the stupa project. We will joyously circumambulate our wonderful new stupa. And we will give attendees a piece of the marble from the stupa construction to take home.
Geshe Michael has been invited to lead the ceremony, tentatively scheduled for Saturday, October 28, at 3 p.m. But please check to see if the day and time change!
The Good Name Stupa is about healing both the place where it is located–a part of America where long ago much pain and harm came to native Americans, the Apache people, who live in the area–and all the people who visit it, this October and for many years to come, from around the world.
Due to the remote nature of Diamond Mountain, we regret that we can't record or broadcast the Grand Opening. But for those attending in person, we hope you will join us for this great milestone in Diamond Mountain's history!
Retreat Details
When: Friday October 20 – Sunday 29, 2023 (check-in: 1-4pm)
What is included: Housing (including linen and towels), 3 meals/day, access to the recordings and materials of the lapis lazuli online package
What is NOT included: transfer from Airport Tucson to Diamond Mountain. If you need a shuttle please add "shuttle" during registration and plan to arrive at Tucson BEFORE 9am on October 20, 2023 and departure NOT EARLIER than 3pm on October 29, 2023. If you need a hotel because you arrive a day earlier: we recommend La Quinta Tucson Airport.
Coming for the first time? Here are a few helpful links to prepare:  come prepared, what does off-grid mean,  directions
If you have more questions, please click here.