Diamond Mountain is nestled in the foothills of the Chiricahua Mountains in southeastern AZ. Our land is a place of great natural beauty, far from the noise and stress of civilization. It has been blessed by nearly 20 years of retreats and deep meditation taking place here, as well as the presence of sacred sites of the native Apache people.
Thanks to its location at the intersection of four distinct ecosystems – the Sonoran and Chiricahuan Mountains to the east and west, and the Rocky and Sierra Madre mountain ranges to the north and south – this high arid environment is home to a rich diversity of plant and animal life.
Some of our animal neighbors you may cross paths with at Diamond Mountain are mule deer, javelina, squirrel, chipmunk, rabbits, the elusive grey fox, ringtail cat, and coatimundi. Look out for Harris hawks soaring high overhead, and a wide variety of songbirds flitting between branches.  Our Retreat Valley is an ideal location for birdwatching!
Our Retreat Valley is also home to several species of trees and iconic plants, including several varieties of Mesquite, Juniper, White Oak, Wash Willows, agave, ocotillo, and prickly-pear cacti.  A wide variety of wildflowers bloom throughout the spring and monsoon seasons.
Local attractions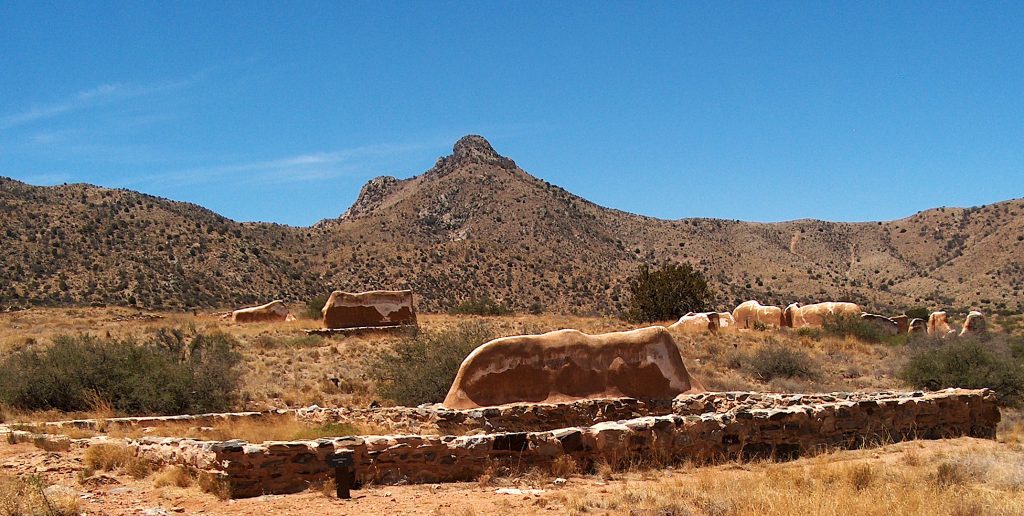 Fort Bowie National Historic Site, Diamond Mountain's closest neighbor, is 20-minutes by foot or 5 minutes by car from the Lower Campus. Fort Bowie was the site of Geronimo's last battle against the U.S. Army.  The site offers a 3-mile hiking loop that weaves through historic landmarks complete with educational signs.
Diamond Mountain is also located within driving distance of several other must-see southwestern and natural attractions.
Diamond Mountain is located within driving distance of several other must-see southwestern and natural attractions.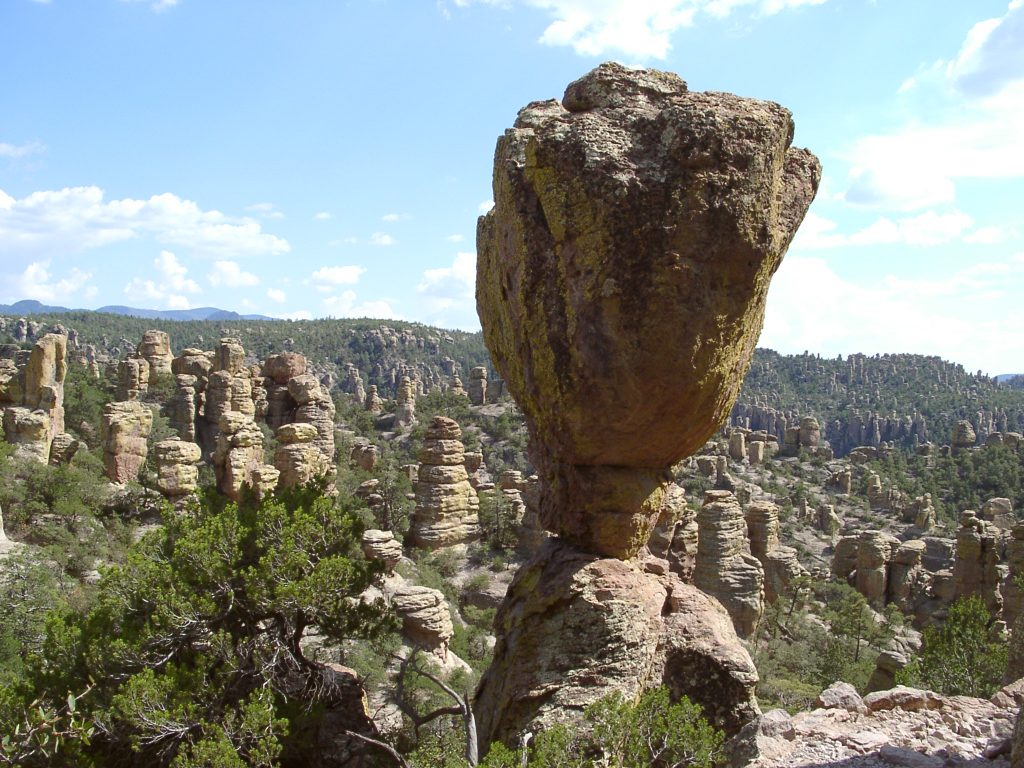 45 minutes from Diamond Mountain:
Chiricahua National Monument. A stunning national park is known for its unusual rock formations variety of wildlife.
Historic Willcox.  Home to our closest grocery store, Willcox has a small historic downtown with a movie theater, historic museums, and thrift stores.  Willcox hosts the annual Rex Allen Days festival every October to celebrate the life of its famous resident, Rex Allen – an American film and television actor, singer, and songwriter, known as "the AZ Cowboy"
90 minutes from Diamond Mountain:
Mount Graham is the highest peak in AZ at 10,724 feet (3,269 m).  Mount Graham has many unique Southwestern plant and animal species due to its elevation.  You can either drive or follow any one of the numerous hiking trails to the summit.
Hot Springs.  Located in Safford, AZ, Essence of Tranquility provides a great way to relax in natural mineral hot springs.
Roper Lake State Park is surrounded by the sky island Pinaleño Mountains range, which includes Mount Graham (the highest peak in AZ). This park includes a boat ramp, a natural stone hot tub, a beach for swimming, a picnic area, and hiking trails.
2 hours from Diamond Mountain:
National Coronado Forest in Portal, AZ.  The Coronado National Forest contains eight designated wilderness areas – an area "untrammeled by man." Common activities in the Coronado National Forest wilderness areas include hiking, horseback riding, and camping.
Tombstone, AZ.  The Wild West town infamously known for the 1881 shoot-out at the O.K. Corral.
Bisbee, AZ.  An artistic, free-spirited community with a thriving arts/music/foodie scene, built amidst a well-preserved historic mining town.
Tucson, AZ. The largest and most vibrant city within 2 hours of Diamond Mountain, Tucson has many museums, galleries, and great restaurants, as well as the nearest airport.