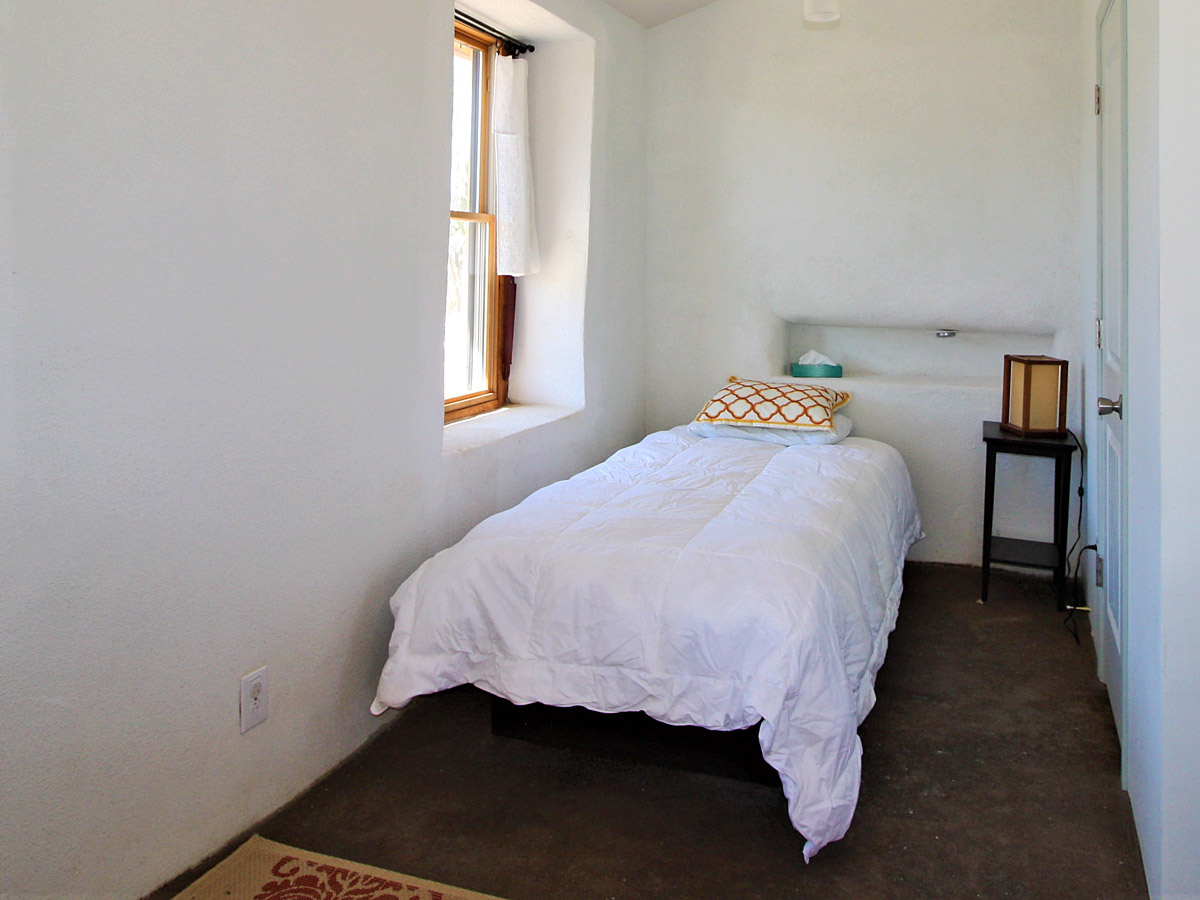 House 17 sits high on a ridge that forms the eastern perimeter of the secluded retreat valley.
As such the main view is southwest overlooking the entire retreat valley and the majestic Chiracahua mountain peaks.
This strawbale house is a cozy one room retreat house for those that prefer a small footprint on retreat. But it has all of the amenities of a nice self-catering house.
Location

Sitting atop our northern border and overlooking both the lower campus and the retreat valleys

Bedroom

Studio with a twin bed, appropriate for individual

Kitchen

2-burner stove-top with mini refrigerator

Bathroom

Full indoor bathroom (composting toilet) and full shower

Meditation

Studio room with meditation corner has limited space for yoga and other movement practices

Hot Water

Passive solar hot water heater

Special Feature

Built for Geshe Michael's use during the 3 year retreat

Seasons

2-season (fall, spring) cottage
Diamond Mountain Retreat Center, 501(c)3 Non-Profit
3209 S Old Fort Bowie Rd.
Bowie, AZ 85605
(520) 775-1921
General Information & Individual Retreats

Subscribe to our newsletter and be informed about our latest news, events and promotions.
SIGN UP FOR OUR NEWSLETTER
FOLLOW US ON SOCIAL NETWORKS
Copyright © 2020 · All Rights Reserved · Diamond Mountain