Looking For A Venue For A Yoga or Meditation Retreat? Answer These 6 Questions First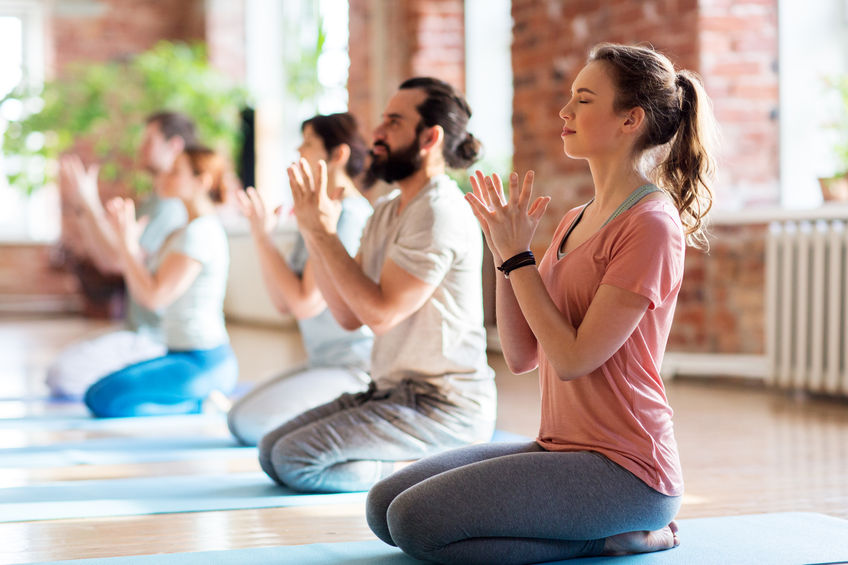 Leading your first retreat is one of the most exciting moments in the life of any yoga or meditation teacher. It's a time to really step into your full power as a teacher
However, it can be an intimidating project to get started. There's so much planning, so much to decide and organize, so much effort and research and investment of time… and then you have to actually teach the retreat
Finding the right location is the #1 challenge for many first-time retreat leaders. It's a big decision that will shape the way your whole retreat unfolds.
If you're not sure how to start, ask yourself these six questions. Your answers will, I hope, give you a better idea of the retreat you want to create, the students you want to attract, and therefore what the perfect retreat center will look like.
1. Where will you hold the retreat?
Let's make the first question easy: where do you want to go?
Ok, maybe it's not so easy! But the idea is that you should choose a location that's inspiring to you.
Enthusiasm is the single most important factor in your success leading a retreat, or in any project. It's the rocket fuel that powers everything you do.
The great Buddhist master Chandrakirti compared intelligence to writing on water and enthusiasm to carving into stone. That's to say, all your skills and clever planning won't make a mark unless they're in service of something you're really passionate about.
So take your retreat to a place you love, somewhere you're excited to go yourself. Your students will catch the energy from you.
Of course, it's also important to consider your potential students, what kind of people you can attract and what they're looking for. Do you know your students will love traveling to an exotic destination – and they're willing to make the leap for it – or are you aiming for a more local clientèle?
Based on the students you have already and the type you might attract, you might ask:
1. What are their interests and where would they like to go?
2. How much disposable income do they have for flight tickets?
3. What are their responsibilities at home?
4. What are they looking for in your retreat?
You should also consider the season in any location you have your eye on. When is the high season and low season? If you go during high season, you will have better weather and maybe easier conditions, but everything will be more expensive. another element of choosing a location is weather you want beach, mountain, forest or desert qualities, this issue is explored in this article.
2. What type of retreat is it?
In other words, what is the goal of the retreat for the participants? Not everyone comes to a retreat for the same reasons. People go to retreats to find any number of things:
1. Serious meditation
2. Yoga
3. Relaxation and stress relief
4. Healing
5. Connection with nature
6. Wellness-themed vacation time
7. Social connections
So put yourself in your ideal student's shoes. Try to feel what they are looking for, what will make them the most happy and fulfilled during the retreat, and how you can provide it to them.
You will never succeed by trying to give everything to everyone. Instead, find your niche, find what you have to offer that's special, and go strong with that.
Retreat centers also have different strengths and focuses. The energy there should be harmonious with what you want to bring.
3. How many people do you expect and what facilities will they need?
There's a bit of a loop here because you can't choose a venue until you know how many people you will have, and you can't start marketing until you choose a venue.
Still, you should have a rough estimate from your client base. Having a goal will help you shape your marketing strategy and actually get a number of participants you'll be happy with.
My advice is to start small. If you aim to bring 100 people to your first retreat, you will probably be disappointed… and if you aren't disappointed, you'll be overwhelmed!
Aim instead for a small, intimate number, enough to create a strong group energy and cover your costs, but not so many that you can't give them all plenty of attention. Think how many people you can reasonably attract based on your number of dedicated students and marketing skills.
Once you have that estimate, look for a retreat venue that can accommodate them.
Think ahead to what they will need and what level of accommodations they will expect. This depends a lot on the type of retreat, your teaching style and the type of people you work with.
Are your students rugged yogis who have all gone backpacking around India? Or are they high-end wellness nuts who first saw your flyer in the mineral spa?
How much group space and personal space will everyone need? What about food: vegan, Ayurvedic, all organic, special diets, juices or what?
Once you have an idea of your potential students and their retreat goals, you can see more clearly what to look for in a retreat center.
4. What services do you need from the venue?
It's important to clarify from the beginning how much support you will need and what the staff of a potential retreat venue can provide.
This varies widely depending on the site, running the gamut from hands-off to full service with catering, marketing and consultation.
Whether you or the venue will do marketing is a big consideration, which many rookie retreat organizers neglect. Unless you have a lot of marketing experience or a huge client base who will follow you wherever you go, I recommend you look for a retreat center that will market your event at a more professional level and promote you to their client base.
Keep in mind that whatever the venue staff doesn't offer, you will have to provide.
In general, especially if this is your first time running a retreat, don't skimp on help!
The worst thing you can do for yourself (and your students) is trying to do everything by yourself. A teacher who is tired and spread too thin can't give the best experience to anyone.
You will need at the very least a retreat coordinator to manage the practical details while you are busy teaching. If you're new to running retreats, you might consider co-leading with a colleague, so the two of you can split the time and get enough rest.
Once you find your retreat venue, form a connection with the people there. Have clear communication and spend some time talking with them to make sure all the details are settled before the retreat begins.
Make sure you get a good vibe from the people running the retreat center. You want a team that's friendly, knowledgeable, organized, and who take their role seriously. After all, they are your most important support system during the retreat.
5. What will participants do in their free time?
You probably are sweating much more over what classes you will teach, but what's not on the schedule is important to.
Put yourself in your students' shoes and see what will happen between sessions. Are there places at the retreat venue for people to relax? Is it easy for them to get to and from their accommodations? Is there beautiful nature for them to enjoy?
Especially if it's a silent retreat, will they have enough space to feel alone, and can they get everything they need without interacting with anyone?
If it's not a silent retreat, are other activities available that might enhance their experience?
Which brings me to the last question…
6. What other activities do you want to offer?
For a silent meditation retreat, obviously this isn't a question. But these days, many people will come to a retreat as a sort of all-around wellness vacation. That's why "and" retreats are so popular: "meditation and creative writing," "yoga and horseback riding," "yoga and raw vegan cooking classes," etc.
You might consider what else you can offer people who come. Does the retreat venue have access to hiking trails or a gorgeous beach? Is there someone there who can give massages to participants in their down time?
If you bring students to an exotic location, they might enjoy opportunities to explore, go on some fun excursions and get a taste of local culture.
For any activity you want to offer, you will have to see if it's something you can provide yourself or if you'll need support from the host staff.
Summing it up
Leading a yoga or meditation retreat is an amazing experience. It can take you to the next level as a teacher, giving you the chance to really shine in all your colors and form a much deeper connection with your students.
Choosing a retreat center is one of the most important ingredients for success. The right venue will support your students and complement the energy of your retreat.
A beautiful location, great facilities, and a staff who go the extra mile will give your students the "wow" experience you want to offer them.
Here at Diamond Mountain, in the pristine Arizona desert, the retreat center provides what I believe are the best possible conditions for deep meditation: remote location, comfortable accommodations, and support from a caring and knowledgeable team of people with many years of retreat experience.
But there are many choices out there, for every style, budget and desired location. Once you have a clear vision of the retreat you want to lead and your ideal students, you will be well on your way to finding the perfect retreat center.
Subscribe to our newsletter and be informed about our latest news, events and promotions.
SIGN UP FOR OUR NEWSLETTER
FOLLOW US ON SOCIAL NETWORKS
Copyright © 2019 · All Rights Reserved · Diamond Mountain