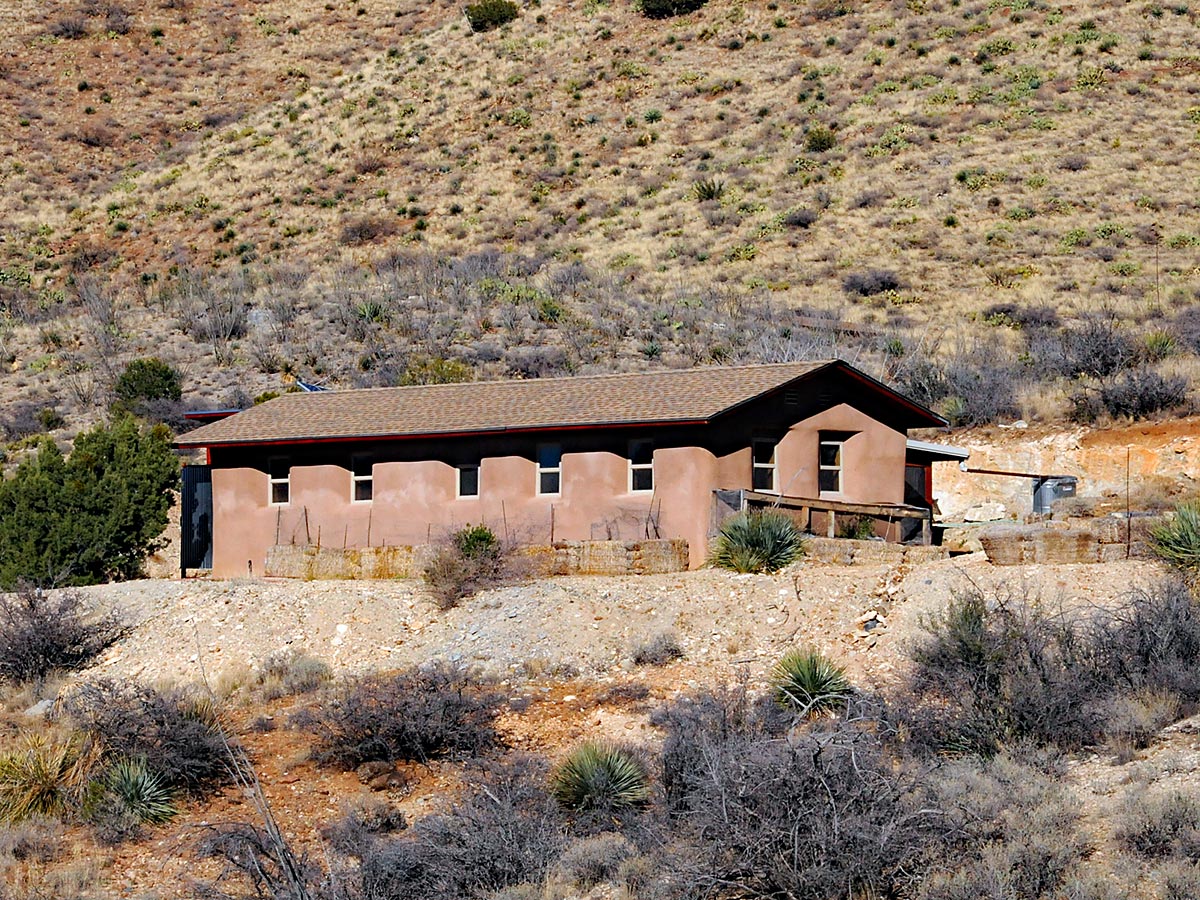 House 20 is a warm and cozy house located in our central valley, a 5 minute walk from our Community Center.
This 2-room straw bale houses consists of a Studio room with bed and kitchen area and a Meditation Room with dance bar.
This house is perfect for a couple looking for separate living and meditation spaces. It is often visited by the local ring tail cat, red foxes, deer families and javelinas.
Location

Centrally located with views of neighboring cottages

Bedroom

1 bedroom with a full bed, appropriate for individual or couple retreat

Kitchen

Full kitchen with small stove-top

Bathroom

Indoor shower and outhouse (vaulted privy)

Meditation

Separate room with ample space for meditation, yoga or other movement practices

Hot Water

On demand propane hot water heater

Special Feature

Dance bar, full-length mirrors and wooden floors in practice space

Seasons

2-season (fall, spring) cottage
Diamond Mountain Retreat Center, 501(c)3 Non-Profit
3209 S Old Fort Bowie Rd.
Bowie, AZ 85605
(520) 775-1921
General Information & Individual Retreats

Subscribe to our newsletter and be informed about our latest news, events and promotions.
SIGN UP FOR OUR NEWSLETTER
FOLLOW US ON SOCIAL NETWORKS
Copyright © 2020 · All Rights Reserved · Diamond Mountain