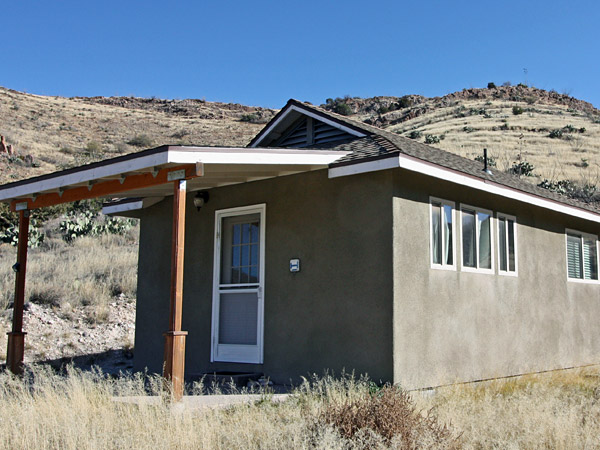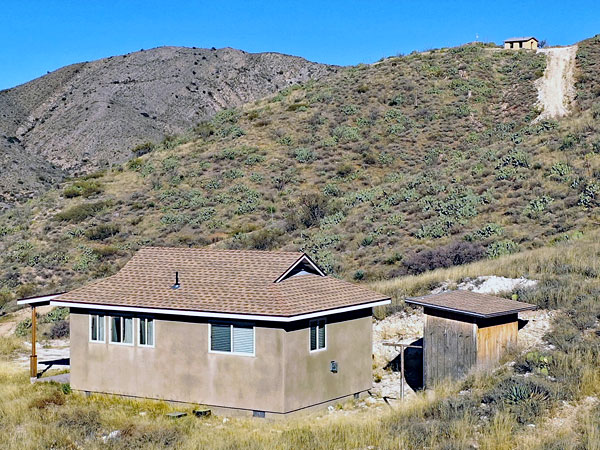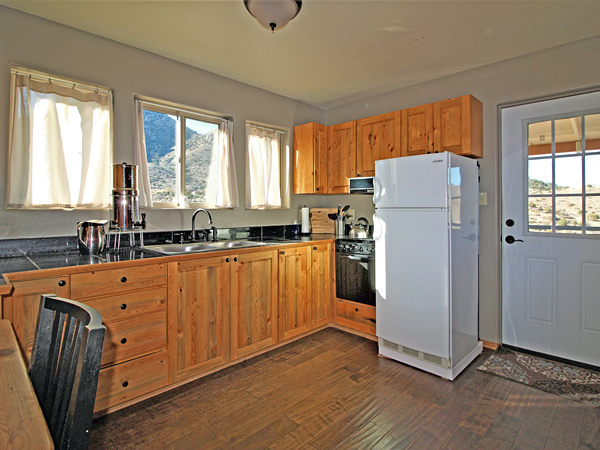 House 16 is constructed of the finest materials and fixtures, both aesthetically pleasing and functional to live in. The kitchen is designed for those who love to cook and features well-made cabinetry and ample storage space. A large bedroom provides sleeping and practice space for one person, or a couple.
Beautiful wood flooring and naturally-finished solid wood doors throughout. The indoor bathroom features a full shower and bath. The outdoor composting toilet facility is located a short distance away.

Equipped with heating and cooling options, this cottage is perfect for all seasons.
Location

Centrally located and overlooks the main retreat valley

Bedroom

1 bedroom with queen bed, appropriate for an individual or couple retreating

Bathroom

Indoor bath and shower; outhouse vaulted privy

Meditation

Spacious bedroom with ample space for meditation, yoga or other movement practices

Hot Water

On-demand propane hot water heater

Seasons

Year-round, 4 season cottage
Diamond Mountain Retreat Center, 501(c)3 Non-Profit
3209 S Old Fort Bowie Rd.
Bowie, AZ 85605
(520) 775-1921
General Information & Individual Retreats

Subscribe to our newsletter and be informed about our latest news, events and promotions.
SIGN UP FOR OUR NEWSLETTER
FOLLOW US ON SOCIAL NETWORKS
Copyright © 2020 · All Rights Reserved · Diamond Mountain