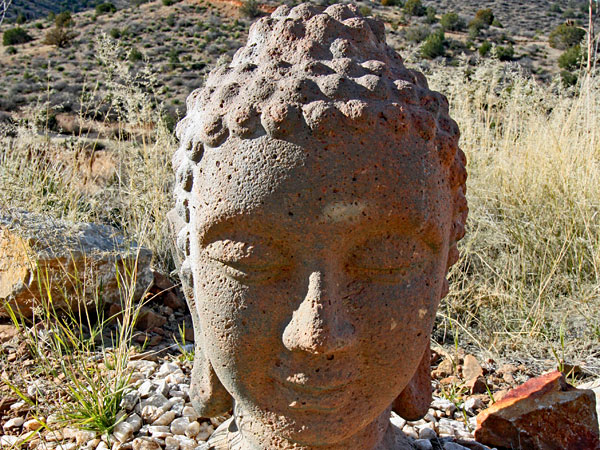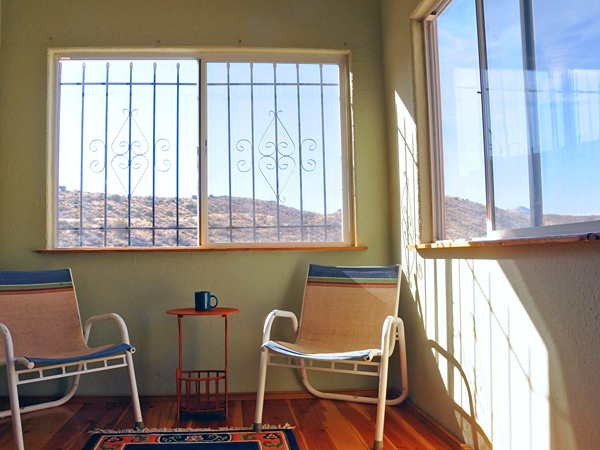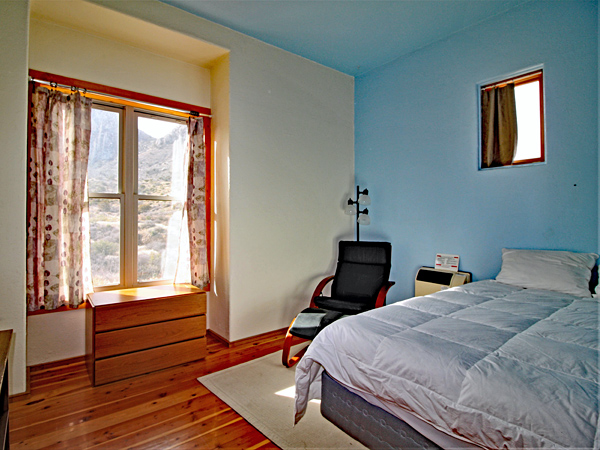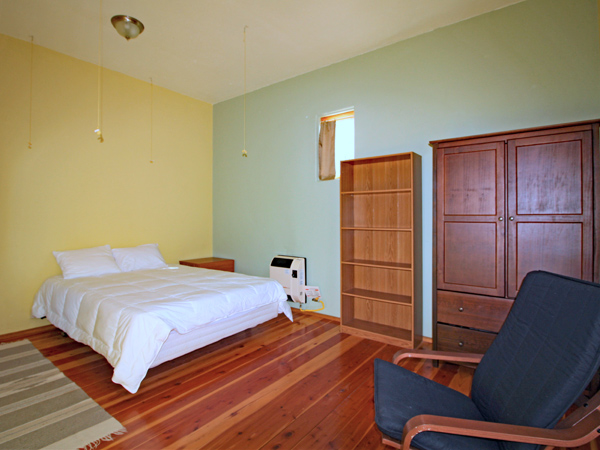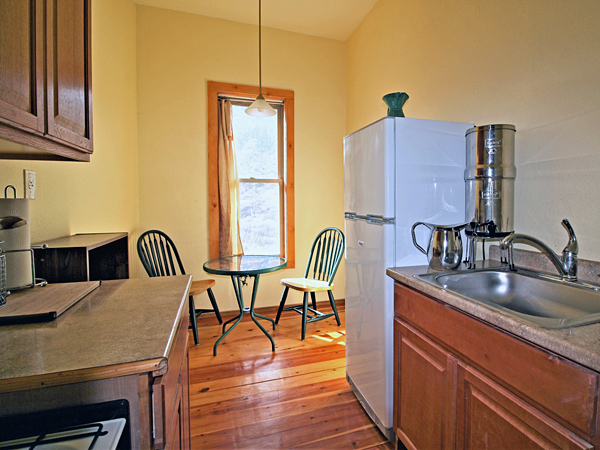 Situated amidst an Ocotillo (buggy-whip cactus) "forest," house 15 is a spacious two-bedroom cottage with galley kitchen, indoor bathroom, and sunrooms with western views. The high ceilings, hardwood floors, and ample windows help promote a balance of spaciousness and grounding.
With two spacious bedrooms, this cottage is perfect for a couple, friends, or even a small family planning a joint retreat. A short walk to the Community Center and main road, this is perfect for guests that prefer a sense of community and support during retreat.
Location & SQ Ft.

Centrally located with views of southern mountain range. 689 sq. ft.

Bedroom

2 bedrooms with queen beds, comfortably sleeps 1-4 adults

Bathroom

Full indoor bathroom with a composting toilet

Meditation

Spacious bedrooms with ample space for meditation, yoga or other movement practices

Hot Water

Passive solar hot water heater

Special Feature

Beautiful detailed woodwork

Seasons

3-season (spring, summer, fall) cottage
Diamond Mountain Retreat Center, 501(c)3 Non-Profit
3209 S Old Fort Bowie Rd.
Bowie, AZ 85605
(520) 775-1921
General Information & Individual Retreats

Subscribe to our newsletter and be informed about our latest news, events and promotions.
SIGN UP FOR OUR NEWSLETTER
FOLLOW US ON SOCIAL NETWORKS
Copyright © 2020 · All Rights Reserved · Diamond Mountain