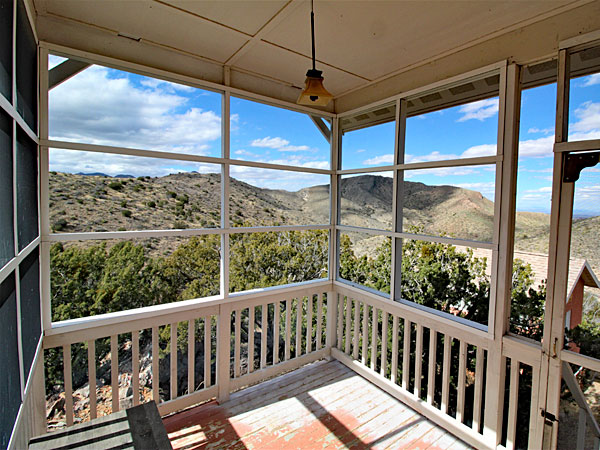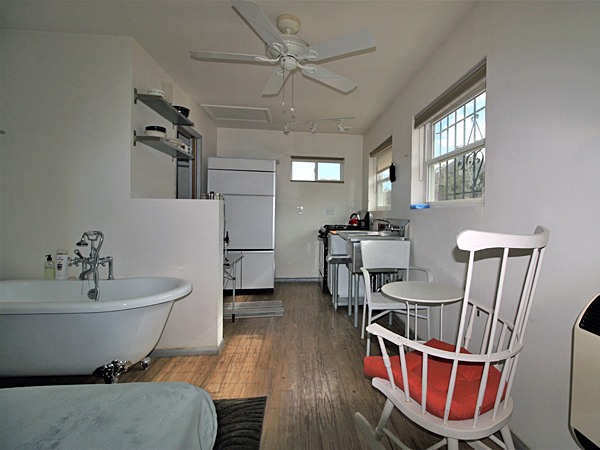 House 10 is comprised of two small buildings, perched on the top of a ridge and has expansive views of the surrounding mountains.
The upper building consists of a studio space with kitchen, sleeping and living areas in one moderate-sized room.
The lower building has ample space for personal practices such as movement, meditation, prayer or writing.
Location & SQ Ft.

Semi-remote, on top of rocky ridge. 522 sq. ft. Main building & 144 sq. ft. Gompa

Bedroom

Studio with queen bed, appropriate for individual or couple retreat

Kitchen

Full kitchen with minimal counter and storage space

Bathroom

Bathtub in living space, indoor composting toilet

Meditation

Separate building with ample space for yoga, meditation and other movement meditations

Hot Water

On-demand hot water heater with passive solar pre-heater

Special Feature

Stunning hilltop views

Seasons

Year-round, 4 season cottage
Diamond Mountain Retreat Center, 501(c)3 Non-Profit
3209 S Old Fort Bowie Rd.
Bowie, AZ 85605
(520) 775-1921
General Information & Individual Retreats

Subscribe to our newsletter and be informed about our latest news, events and promotions.
SIGN UP FOR OUR NEWSLETTER
FOLLOW US ON SOCIAL NETWORKS
Copyright © 2020 · All Rights Reserved · Diamond Mountain