The class is led by our beloved Experience Manager Saci, don't miss it!
The Ultimate Balancing Act
Yoga is focused on transforming the physical body – our tool for all our goals, activities and endeavors – through optimizing function and cultivating subtle energies. Ultimately, these same techniques of Hatha Yoga serve as preliminary steps to achieving deeper states of meditation and expanded consciousness.
Enjoy Yoga at Diamond Mountain. Whether enrolled in one of our volunteer programs or visiting for a retreat, we tailor yoga sessions to suit your needs. Join one of our weekly classes or book private or semi-private classes to enhance your retreat experience. In addition, we can assist in setting up a home practice that meets your taste, temperament and lifestyle. Contact Saci, if you want to schedule a private class: click me.
Effects of a regular Hatha Yoga practice: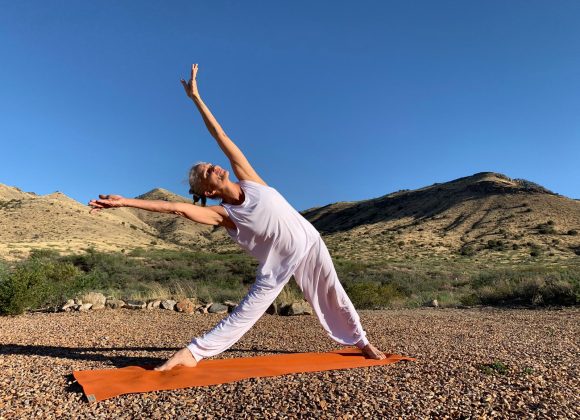 Makes both body and mind stronger and more flexible
Releases tension and trauma stored in the body and the emotions
Calms the mind, bringing peace
Creates space in the body and mind, where balance and the opportunity for spiritual growth can be found
Hatha Yoga attains union of mind-body-spirit through: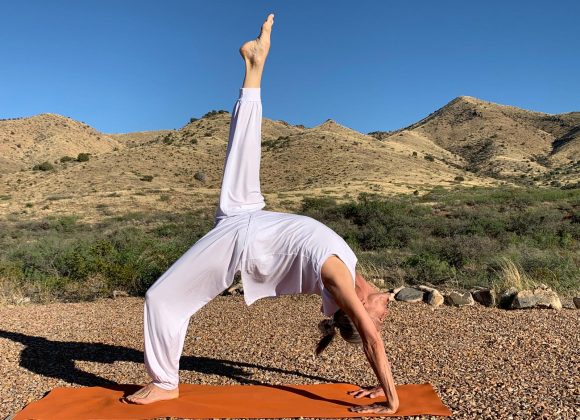 Asana (physical postures)
Pranayama (breathing practices)
Chanting (attunement through purer sounds and vibrations)
Mudra/Bandha (seals and locks)
Deep Relaxation (yoga nidra)
Bring new tools onto your mat and into your life that cultivate inner harmony, health, peace, and unlimited possibility. We look forward to seeing you on the mat. For more information contact [email protected].
During larger retreats and programs, dates and times, are scheduled to changes. Please check in with us if you want to join.
SACI MURPHY
Experience Manager & Yogi
Saci has been teaching Integral Yoga (RYT 500) principles and practices since 2008 using them as tools to uncover the Divine Self within.  Before moving to Diamond Mountain Saci was serving as Operations Manager and Teacher Trainer with Satchidananda Ashram in VA and Integral Yoga Institute of San Francisco. She owned and operated a successful performing arts center and ballet company as part of her eclectic 25-year career as a professional dancer, teacher, and choreographer. In addition, she and her partner founded a software company focusing on interactive multimedia and training programs
Her enthusiastic style exemplifies that it's not the type the service performed but the attitude that makes the magic. 
"Upon arriving in Diamond Mountain, I immediately resonated with the mission of the organization and the beautiful people. Every soul here, unique in their own service full way, is filled with love and compassion for all beings. They truly walk the talk and the Buddhist teachings have opened my mind and my heart in infinite ways. It is such a blessing of being a part of this community and the magnificent setting is indescribable."