Employment Opportunities at Diamond Mountain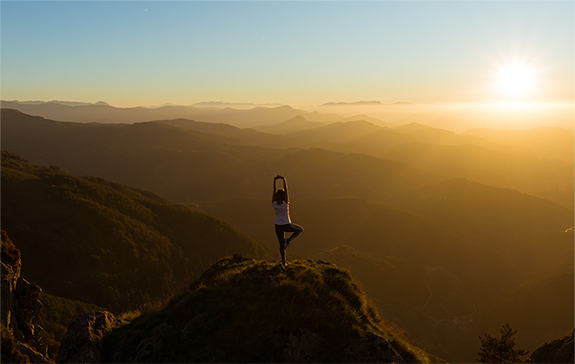 Diamond Mountain was founded 20 years ago and incorporated in the state of Arizona as a Buddhist religious non-profit organization on May 5, 1999.
Diamond Mountain is located in the quiet foothills adjoining Fort Bowie National Historic Site, in Southeastern Arizona, occupying 1040 acres, with 27 retreat houses, and a total capacity for 100 retreatants. It has a large temple and auditorium seating 150 people; and a new, extensive dining hall and food services building of 2500 square feet, legally approved to accommodate 150 people.
The principal activity at Diamond Mountain is to host retreat groups of all types though primarily within the Buddhist tradition of our founder, Je Tsongkapa (who lived 1357-1419).  The center was founded by American Buddhists who were trained in this tradition by Khen Rinpoche, Geshe Lobsang Tharchin (1921-2004) though we are not affiliated with any foreign organization.
We currently host two major Buddhist teaching retreats per year, of 2 to 3 weeks in duration each attended by about 100 people. Additionally we host numerous 10-day meditation retreats throughout the year.
Diamond Mountain is host to individual retreaters that come from around the world for varying lengths of time, from 3 – 90 days, utilizing our specially built houses for the purpose of their personal transformation.
Throughout most of the year, we have smaller weekly classes in Buddhist philosophy and literature, and smaller retreats of about 20 to 30 people each throughout the autumn, winter, and spring.
Position available
Position

: Director, Religious Retreat Center

Duration

: Minimum commitment 3-5 years after 6-month performance evaluation & approval

Compensation

: Annual salary

Housing

: A separate, on-site director's residence is provided with this position, and includes utilities, internet, and phone

Benefits

: Employer contribution to health insurance; 10 weeks paid vacation annually; free use of retreat center for personal practice and retreat
For more information, please see full job description.
Diamond Mountain is indeed a magical place
"The silence is profound. Working here allowed for lots of personal space and growth. For someone interested in spiritual practice, to be able to work and practice with the support of other practitioners was an amazing opportunity. The days are set up with the flexibility to allow for personal practice in the morning with work and interaction with others for the afternoon. The people who work there are kind, supportive, joyful and compassionate. All in all, it was a wonderful 8-year experience, an opportunity which I will treasure always."
Tahiya Knapp
Guest Services Manager 2014 – 2018
Volunteer: supporting the 3-year retreat in the commissary, which organized food for the 32 retreaters 2011 – 2014
Serve the Lineage
"Diamond Mountain allowed me to balance my desire to serve my lineage while also serving a great number of people who need meditation and retreat centers like Diamond Mountain to allow them to practice deeply to transform their lives. Being a part of this result is a huge boost to why I woke up every day and was happy to work. It is a beautiful, special and sacred place that is just amazing to be living in."
Michael Dunn
Executive Director 2015 – 2018
Diamond Mountain taught me how to listen to my inner voice
The first time I heard about Diamond Mountain was when my friends told me it's a magical place. Growing up as a Catholic, I heard stories about people who felt a calling to become a nun, a monk or a missionary. Later in life, I felt the same way, not to become a nun, but to live at Diamond Mountain. I was laying in the bunk beds at the Ranch house as an ACI work study during the 3 days silent retreat and as I was looking out the window, I wondered, "What's it like when nobody else is here?" After the silence was over, when I told my best friend, she said, "You are crazy. That would be scary." At that time, I didn't do anything about that.
I moved to Phoenix in order to make money and be able to pay for my future retreats. On my day off from work at the restaurant, while surfing online, I opened the Diamond Mountain website and I saw that they were hiring. For me, that was another sign. I applied for the job, but this time I didn't tell anyone before finding out if I had the job for sure. When I gave the news to my parents and my non-Dharma friends, they were very worried about me getting into a cult or something weird because this was the first time I made a decision without telling anybody.
Anyway, I follow my intuition and moved to Diamond Mountain on December 28th, 2016 and it was the best decision. Diamond Mountain taught me how to listen to my inner voice and follow my intuition, which are the best tools anybody can have. During my service at Diamond Mountain, I had a lot of mental afflictions because of the outside world and even when I was changing my life, I wasn't part of the world in a physical way. I still had an affliction. Being there with only my mind and my demons, I discovered my true angel. I can say it was only because I stopped caring if I worked under the sun on a hot day or in the freezing cold, carrying heavy things or doing things I've never done before. When I stopped thinking of myself and put Diamond Mountain first, my entire perception of the world changed.
At times, being there was difficult. My best friend's mom died. I didn't have the money or a way to go and be with her. That day I developed my Bodhichitta. I would have given anything to take that suffering from her. I learned how to help others by staying at Diamond Mountain. It's been more powerful, for me, than anything else.
My family had a lot of obstacles arise, but I stayed because I knew it was the most powerful thing to do. Explaining that to others was difficult, but my family knew and accepted that what I was doing what was the best for them. During my time at Diamond Mountain, I met my lama, my lovely White Tara, my angel, and my true self.
Alejandra Jasso
Manager Lower Campus, 2015-2018, Kitchen Manager and Chef 2017- 2019
Subscribe to our newsletter and be informed about our latest news, events and promotions.
SIGN UP FOR OUR NEWSLETTER
FOLLOW US ON SOCIAL NETWORKS
Copyright © 2019 · All Rights Reserved · Diamond Mountain